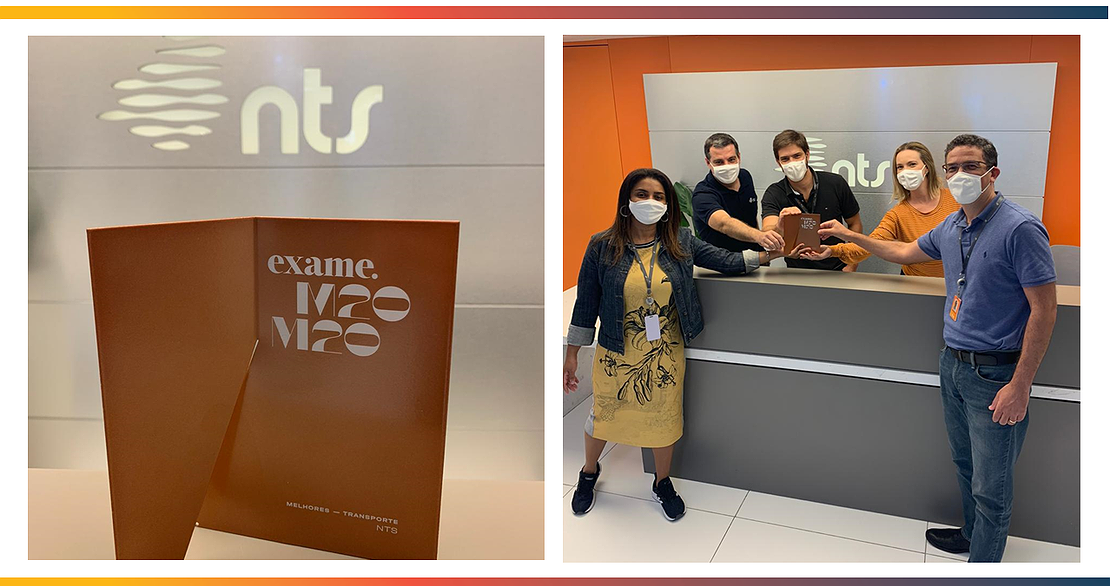 NTS wins Exame Magazine's Melhores & Maiores award in the Transportation category
Para Wong Loon, CEO da empresa, o prêmio significa o reconhecimento e confiança dos acionistas e, acima de tudo, a dedicação de todos(as) os(as) empregados(as) da NTS
For the second consecutive time, NTS won the Exame Magazine's Melhores & Maiores award in the Transportation category! The company had already been recognized in the 2019 edition. The ceremony, which was held 100% online for the first time, was this Wednesday, November, 18th.
For Wong Loon, the company's CEO, the award shows the recognition and trust of shareholders and, above all, the dedication of all NTS employees:
"Our employees are directly responsible for this achievement," he said.
The achievement highlights the company's preparation for one of the most important moments in the natural gas sector in Brazil: the new gas market and the multiclient era, which should provide a more competitive environment.
With a focus on this big goal, NTS has assembled a great team - without diverting attention from the Covid-19 pandemic. It was a year of intense work on the way to take over gas pipeline operations, with important goals to be achieved. Finishing it with external recognition - at the beginning of the month, NTS also won the Valor 1000 award in the Transport category for the third consecutive year - is a collective victory to be celebrated.
The ranking of companies is available for consultation in a tool at Exame's portal.